Leading the World in Public Health and Policy Solutions for Hearing and Aging
CHANGING PERSPECTIVES
Hearing loss isn't just an inconvenience. It's a critical public health issue impacting how older adults engage with their world.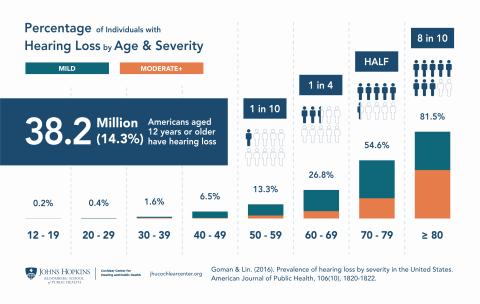 Get the Facts
Hearing loss affects 1/4 of adults in their 60s and nearly 2/3 of Americans over 70. All older adults deserve access to the tolls they need for healthy aging, but there are gaps in who gets hearing care. Less than 20% of adults with hearing loss use a hearing aid and that rate is even lower among low-income adults.
Want the basics?
Ready to dive in?
Browse All Resources
LEADING THE WAY IN RESEARCH
Our groundbreaking research and programs make a difference across policy and healthcare settings.
Policy Brief Highlight
Medicare Coverage for Hearing Treatment: Inadequate and Ready for Improvement
March 3, 2021
Policy Brief Highlight
Learn something new every month!
Our monthly seminar series features speakers with expertise in a wide variety of topics around hearing, aging, and public health. They are free and open to the public.
Up Next: October 26, 2023 - Michelle Arnold, AuD, PhD of the University of South Florida/Sarasota-Manatee will present "State Hearing Aid Mandates Cover a Small but Growing Share of Americans: Evidence from Longitudinal Policy Surveillance"
TRAINING THE NEXT GENERATION
Graduate students, audiologists, physicians, and medical students from around the world come to learn at the Center.
EXPERT VOICES
"All older adults deserve access to the tools they need for healthy aging, but there are gaps in who gets hearing care. The HEARS program begins to bridge that gap by empowering community health workers to reach older adults with untreated hearing loss."
STAY IN THE KNOW
What's New
ACHIEVE Study Results Published in the Lancet
Main finding: In older adults at increased risk for cognitive decline, hearing intervention slowed down loss of thinking and memory abilities by 48% over 3 years.
Jul 18, 2023
Learn More About ACHIEVE Study Results