Carrie L. Nieman, MD, MPH
Associate Professor
Core Faculty
cnieman1@jhmi.edu
301-896-3331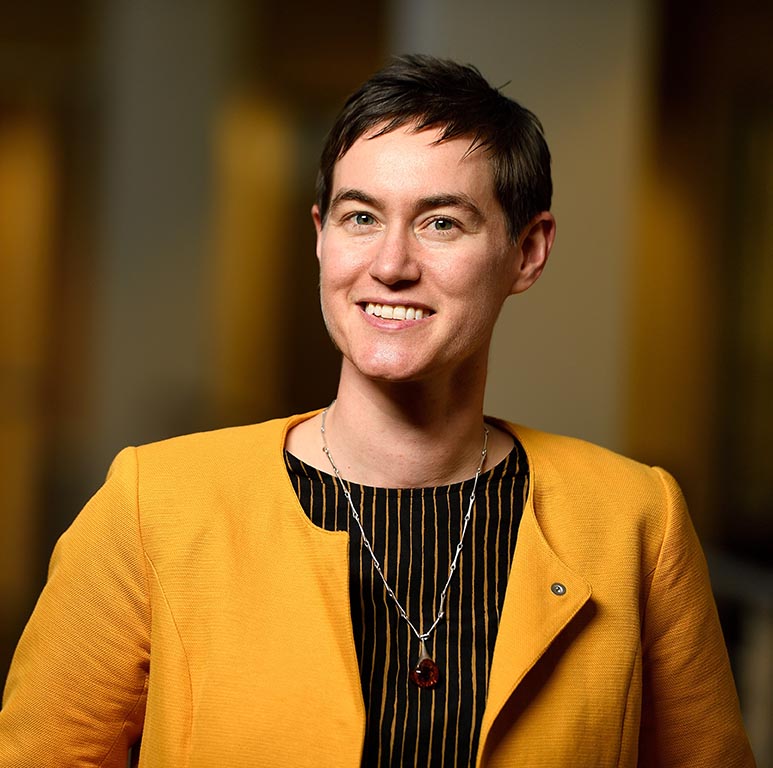 Bio
Carrie L. Nieman, MD, MPH is an associate professor in the Department of Otolaryngology-Head and Neck Surgery at the Johns Hopkins University School of Medicine and co-founder of Access HEARS, a nonprofit committed to the delivery of affordable, accessible hearing care. As a clinician, researcher and social entrepreneur, her commitment to social justice is inseparable from her drive to provide innovative solutions to address disparities in hearing care. Her epidemiological work documents widespread disparities in hearing health care. In order to move toward innovative, evidence-based and sustainable solutions, Nieman works across disciplines and translates research and approaches in gerontology, social design, behavioral intervention research, community-based participatory research and human factors to advance hearing health equity and bring innovation to underserved communities.   
Nieman CL, Betz J, Garcia Morales EE, et al. Effect of a Community Health Worker–Delivered Personal Sound Amplification Device on Self-Perceived Communication Function in Older Adults With Hearing Loss: A Randomized Clinical Trial. JAMA. 2022;328(23):2324–2333. doi:10.1001/jama.2022.21820
Nieman, CL; Marrone, N; Szanton, SL; Thorpe, RJ Jr; Lin, FR. Racial/Ethnic and Socioeconomic Disparities in Hearing Health Care Among Older Americans." Journal of Aging and Health. 2016 Feb; 28(1):68-94.
Nieman, CL & FR Lin. "Increasing Access to Hearing Rehabilitation for Older Adults." Current Opinions in Otolaryngology-Head and Neck Surgery. 2017 Oct; 25(5): 342-346.
Nieman, CL; Marrone, N; Mamo, SK; Betz, J; Choi, JS; Contrera, KJ; Thorpe, R; Gitlin, L; Tanner, E; Han, HR; Szanton, S; Lin, FR. "The Baltimore HEARS Pilot Study: An Affordable, Accessible, Community-Delivered Hearing Care Intervention." The Gerontologist. 2017 Nov 10; 57(6): 1173-1186.