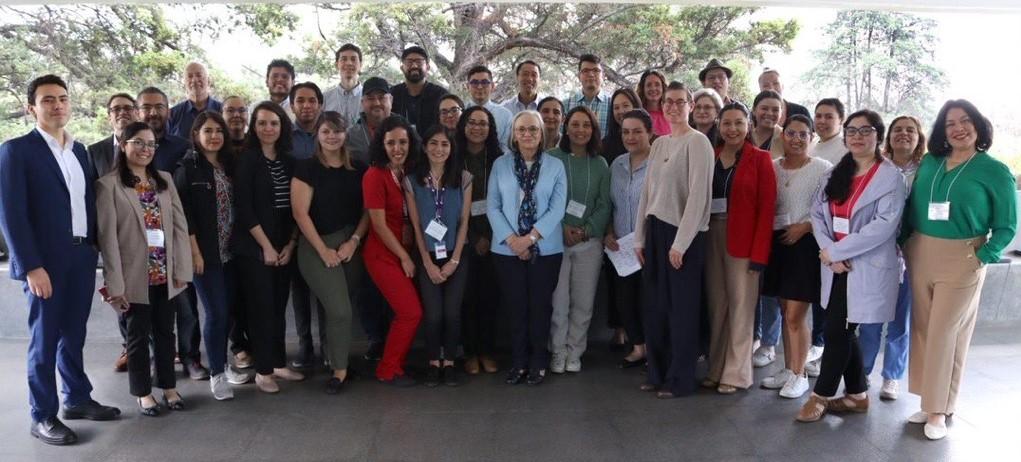 The Cochlear Center partnered with the Instituto Nacional de Geriatría to offer the annual Fellows Program in Aging, Hearing, and Public Health in Mexico City July 31- August 2.  
After completing the required on-demand training program created by Cochlear Center core faculty, thirty-five participants, drawn mainly from around Mexico City but also hailing from Chile, Southern California, and Toronto, convened in person to network with fellow clinicians and with researchers from Johns Hopkins and INGER. 
The three-day program began with talks from Cochlear Center Director Frank Lin on the connection between hearing loss and dementia, and from INGER Director of Investigation Raul Medina Campos, MD, MSc who provided an overview of the research at INGER.  Core faculty Nicholas Reed, AuD, PhD shared his work in measuring hearing in public health. Past Cochlear Center seminar speaker Alejandro Cabello López, MD, MSc presented on occupational audiology in Mexico, and Pablo Martinez Amezcua, MD, PhD, MHS shared his research in physical function and hearing loss.
Presentations were followed by small group discussions that let participants, Cochlear Center faculty, and INGER researchers connect over shared public health research interests and identify opportunities for future collaborations.
For more information about the Fellows Program in Aging, Hearing, and Public Health, or to explore hosting at your institution, contact Mindy Dmuchowski at JHCochlearCenter@jhu.edu.