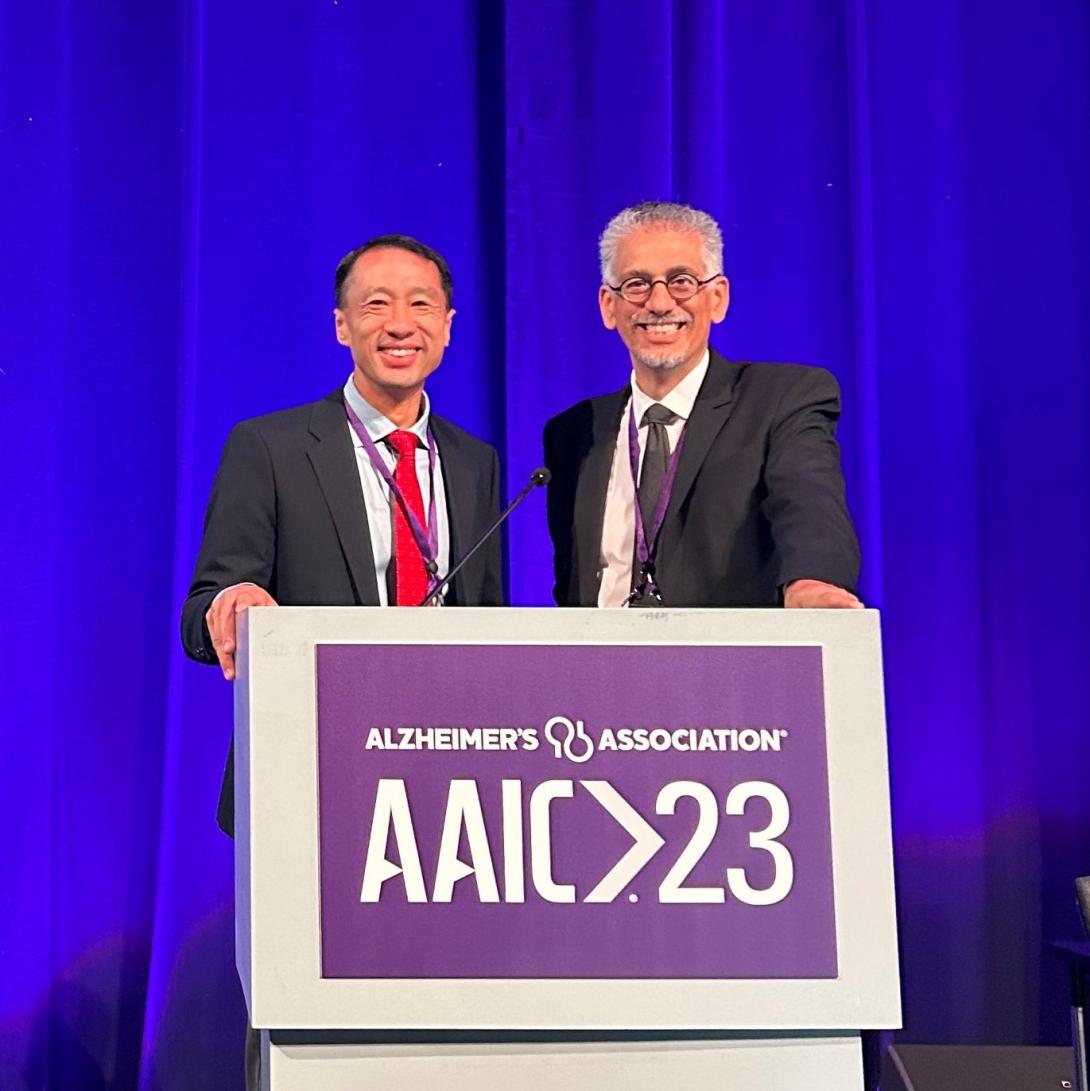 Results of the Aging and Cognition  Health Evaluation in Elder (ACHIEVE) study, published in the Lancet and presented by Co-Principal Investigators Frank Lin, MD, PhD and Josef Coresh, MD, PhD at the Alzheimer's Association International Conference in Amsterdam on July 18, 2023, show that in older adults at increased risk for cognitive decline, hearing intervention slowed down loss of thinking and memory abilities by 48% over 3 years. 
The ACHIEVE study, the first randomized controlled trial of its kind, included 977 older adults ages 70-84 years with untreated hearing loss, assigned them to a hearing intervention program or a health education control intervention, and followed them for three years with tests of thinking and memory. 
"These results provide compelling evidence that treating hearing loss is a powerful tool to protect cognitive function in later life, and possibly, over the long term, delay a dementia diagnosis," Lin explained to the Lancet. "But any cognitive benefits of treating age-related hearing loss are likely to vary depending on an individuals' risk of cognitive decline."
Researchers note that evidence from the ACHIEVE study suggests that hearing loss might be a particularly important global public health target for dementia prevention efforts.
Other areas being studied through ACHIEVE are how treating hearing loss affects brain structure, mental health & well-being, physical function, and health care use. Papers about each of those areas will be published over time. 
Lin shared study results with healthcare providers as part of the Us Against Alzheimer's Brain Health Academy Seminars.  This recorded course is available until September 15.
ACHIEVE study co-authors will present main focus results at four upcoming conferences: